Goals,own goal,dives,cards and bad refereeing. This El Classico had it all, entertaining and agitating football fans all over the globe. 1-3 was the score when the referee blew the final whistle at Camp Nou, much to the disgust of Barcelona fans. Spanish Super Cup winner is far from decided as the two teams will meet again at Santiago Bernabéu for the trophy.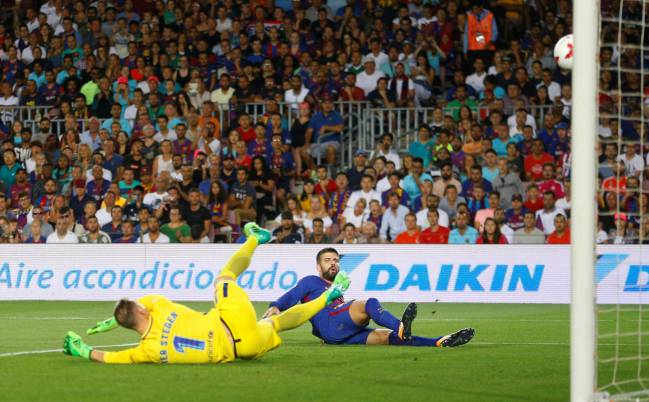 Gerard Pique was the unusual scorer of the first goal for Real Madrid five minutes into the second half. Marcelo, like his usual self tore apart the left side and delivered a vicious ball across the face of the goal. Pique stretched his leg trying to protect a goal from happening, which resulted in one ironically. The ball looped over Ter Stegen, into the net. This came after a stale first half which saw no great action, apart from one chance for Luis Suarez. Ernesto Valverde would have been content with these first 45 minutes as Barcelona manager. Cristiano Ronaldo entered the match around the hour mark and attempted an overhead kick from a cross by Gareth Bale. It was quite ambitious of Ronaldo to try such acrobatic attempt where he could have done it with a simple header. This was a sign of things to come from Real Madrid's main man. However, Barcelona were gifted a penalty by referee De Burgos who was judging his first El Classico. At the 78 minute mark, when Luis Suarez should have been booked for diving, Barcelona were awarded with a penalty which Lionel Messi happily took and converted. 
Two minutes later injustice was overshadowed by moment of brilliance which was started by Isco, who found Ronaldo on the left side. He took the ball under his control, shifted on to his right foot, and curled a wonderfully-shaped shot in to the top corner. The Portuguese was brimming with adrenaline as he tore his shirt to celebrate the goal. He was shown a yellow card for this celebration.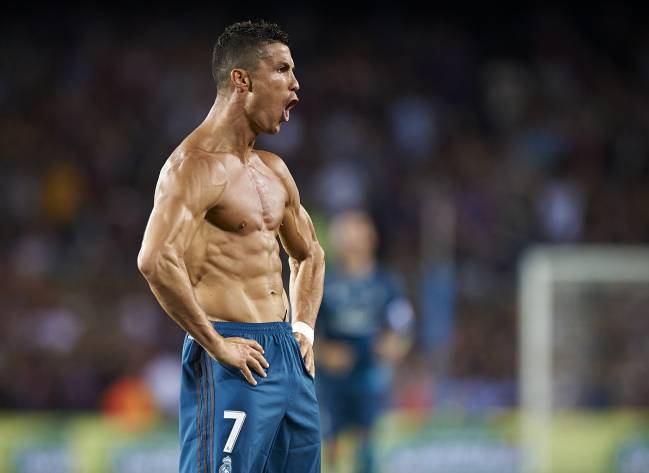 Chaos followed the goal, Umtiti and Ronaldo tussled for the ball in Barcelona's penalty area where Ronaldo tumbled – which was clearly not a dive. But the referee had some other things in his mind as he booked Ronaldo for simulation. His second yellow meant he was off from the game. He then pushed the referee in anger, which surely will result in further disciplinary action. But the referee was the clear culprit here. It would have been fitting for that act to be the curtain closer, but Marco Asensio's goal on the counter-attack secured Madrid's advantage with blistering pace and breathtaking quality. Asensio is making a case for himself that he is no less than Kylian Mbappe or Osaman Dembele.
Real Madrid fans have the bragging rights as of now and will be proud of their team whereas Barcelona fans will be hoping their team turns up and scores without help from the officials as it is very disgraceful. 
Football enthusiast, fan of comics. More about me? Mata kondo

आत्मनः प्रतिकूलानि परेषां न समाचरेत्
Latest posts by Dhawal Upadhyaya (see all)